Our Partners Make it Possible
Creating a partnership with Big Brothers Big Sisters benefits America's most important asset—our children. Each one of our partners helps start something.
Partners. Heroes.
Successful partnerships with businesses, foundations, and organizations are fundamental to supporting children. They provide for children in need and contribute to brighter futures, better schools, and stronger communities for all.
Foundation or corporate philanthropy donor, contact Michele Williers, Chief Operating Officer, at Michele.Williers@BigsandKids.org
Volunteer, Community or government partner, contact Leanna Haynes at Leanna.Haynes@BigsandKids.org
Government Partners
Federal government support and funding enables local agencies to make a significant impact in their communities and helps maintain strong standards nationally. We have been awarded competitive grants from the following Federal agencies to reinforce our work on behalf of America's at-risk children:
ASPIRA, Inc. of New Jersey
City of Elizabeth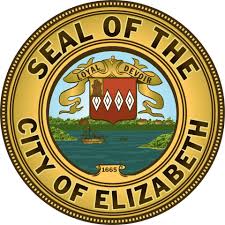 Jersey City Police Department
La Casa de Don Pedro
Newark Fire Department
Newark Police Department
Newark Youth Court
Youth Education & Employment Success Center
Community Partners
Do your community a service. Start a community partnership with Big Brothers Big Sisters. In making an impact on area kids, community partners make an impact close to home. Plus, they can build member teamwork and loyalty in the process.
Thanks to Our Partners
Because of you, thousands of kids across the country have a renewed outlook on life and the potential to achieve their dreams. So, thank you:
Autism New Jersey
Boys and Girls Club
Christ Church
Community Learning Charter School
Continuous Flow Christian Center
Inclusion Works
Jersey City Board of Education
Jersey City Mayor's Youth Board
Jersey City Police Athletic League (JCPAL)
Jersey City Rotary
Kappa Alpha Psi Alumni Fraternity
Kean University
Jersey City Medical Center
Link Community School
Metropolitan Baptist Church
Montclair State University
My Brother's Keeper
Newark 350 Committee
Newark Mayor's Youth Board
Newark Public Schools
New Jersey Charter Schools Association
New Jersey City University
New Jersey Community Food Bank
New Jersey Performance Arts Center
NJIT
North Star Academy
Rutgers Network
RWJ/Barnabas
Saint Peter's University
Seton Hall Law
Seton Hall University
SPAN
St. Benedict's Prep
TEAM Academy
Temple B'nai Abraham
Temple Sherey Tefilo-Israel
University Heights Charter School
Community Partners Supporting Big Brothers Big Sisters of America
African Methodist Episcopal Church
Alpha Phi Alpha
Kappa Alpha Psi
Omega Psi Phi
United Methodist Church General Commission on United Methodist Men
Corporate Alliances
The following list represents our most prominent corporate sponsors, who have been instrumental in enabling us to do what we do best: positively impacting children's lives and empowering them to achieve in the future.
American Express
BNY Mellon Pershing
BlackRock
Broadridge
Comcast
Genova Burns
Goldman Sachs
J.P. Morgan Chase
Lowenstein Sandler LLP
NBC
News 12 New Jersey
NewsCorp
Panasonic
Prudential
PSE & G
The Star Ledger
Wall Street Journal
WBGO
Wiley
Wilson Elser