So Many Ways to Get Started
Looking to get involved? Whether you're interested in donating, volunteering or enrolling your child, Big Brothers Big Sisters offers several types of programs in communities across the country.
Special Programs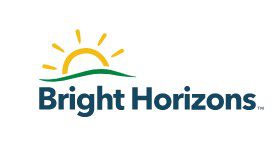 Bright Horizons
Big Brothers Big Sisters of Essex, Hudson & Union Counties have partnered with Bright Horizons to help our families navigate the college application process which can be complex and overwhelming. College coaches work one-on-one with our Littles as well as host various events to engage and educate our families.
Big Futures
Big Brothers Bigs launched our Big Futures Program supporting mentees who graduated high school and are in college. After our Littles graduate from High School they continue to connect with their Big for additional support. Navigating college can be challenging and we proud we can still support them in their new chapter. 
Glo

bal Leadership & Mentorship College Certificate Program
Our local agency offers our High School littles the opportunity to travel internationally exposing them to various cultures/environments. The program is designed to educate our littles through cultural emersion courses and experiences before they travel abroad. Our littles were able to travel to China before the pandemic along with Big Brothers Big Sisters staff as chaperones.
Science, Technology, Engineering, and the Arts (STEAM)
Through our partnership with the New Jersey Institute of Technology (NJIT) and a general operating support grant from the Office of Faith Based Initiatives, a Division of Programs in the Department of State, we have been able to offer the NJIT's Real World Connections STEAM program to Littles in 8th - 11th grade. Taught by a diverse group of undergraduate and graduate students who are pursuing STEAM degrees, Littles were exposed to educational and career pathways, including: animation, digital marketing, entrepreneurship, filmmaking, game design and programming, JavaScript, music and technology, robotics, tech support, UX (User Experience Design), video editing and website development. The STEAM program introduces concepts and promote skills that can set you up for creative, scientific, and collaborative thinking now and in the future through the use of various programming and activities. We are working to launch new programs in the summer for the STEAM programming so please stay tuned.